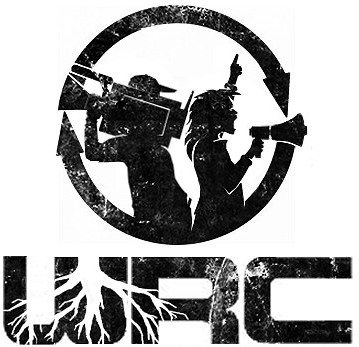 About We Are Change Colorado
The mission of We Are Change Colorado ("WRCC") is to inform and educate the People about Freedom and Liberty. We strive to provide relevant and truthful information that empowers and encourages people to broaden their awareness, which nurtures the desire to take personal responsibility in the creation of a free society. To be free, our goal is to restore, maintain, expand and defend the unalienable rights and liberties embraced in the founding documents of our country.
Upcoming Events
Fall 2023
WeAreChangeColorado is thrilled to have Illuminati Congo joining us as the headlining musician for our monthly open mic on Friday September 29th!!
ocCult Classic Comedic Conscious Controversial Creative and Captivating Tantrik Rasta Hip Hop That Lightens the Heart. Based in Chicago, Illuminati Congo's sound dissolves the barrier between conscious and unconscious, reggae and hip hop, and light and dark, all the while maintaining a light-hearted, playful, childlike and comedic musical uniqueness. Coupled with Jahn's global travels teaching yoga as well as his penchant for writing books covering such myriad subject matter as tantra, gnostic Rastafarianism, health, and healing, and alchemy makes Illuminati Congo one of the most interesting musical outfits on the scene.
RSVP & pay online through OneBoulder App! https://app.oneboulder.one/event/EYX17QIG5RTLC
RSVP & invite friends to the FB event page! https://facebook.com/events/s/wrcc-open-mic-featuring-illumi/833780721812171/
WeAreChangeColorado and our partners would like to cordially invite you to BE EMPOWERED!
Be Empowered with us on Saturday, September 30th at the beautiful Plant Magic Cafe in uptown Denver, for a full day of knowledge-sharing, movement, ceremony, and connecting with an amazing community. Bringing together presenters & performers from all walks of life, offering teachings & lessons from all over the world and countless traditions, the goal of this event is quite simple, for each participant to Be Empowered.

Be Empowered is focused on a holistic, solutions-oriented approach to life, with respect for individual sovereignty, Mother Earth, and all life. From philosophy to diet, from activism to the arts, from parenting to technology… How is the way we each live supporting our own health & well-being, and that of the human race and Earth as a whole?
Ticket Link: https://be-empowered.eventbrite.com/
Be Empowered Spotify Playlist: https://open.spotify.com/playlist/0Js9xwYAKVshrXrtBuCpmQ
Like what you see?  Check out our YouTube channel for more free and honest media.
Get in Touch
Got questions about events?  Want to get involved?  Got tips or leads on a story that needs to be told (or re-told) truthfully?  Shoot us a message and we'll get in touch with you within 48 hours!